"Thank you, AGTrust, for your scholarship that enabled New Life Church to take the Acts 2 Journey! It would have been very difficult for us to financially register and complete the training otherwise."
Tim and Monica and their four children moved to Circleville, Ohio, in February 2000 and started church services in their home in April. In September 2000 they launched New Life Church in a rented facility at the Pickaway County Fairgrounds with 61 people attending.
In the summer of 2005 New Life Church began construction on a 10,000 square- foot facility and dedicated their new building in May 2007.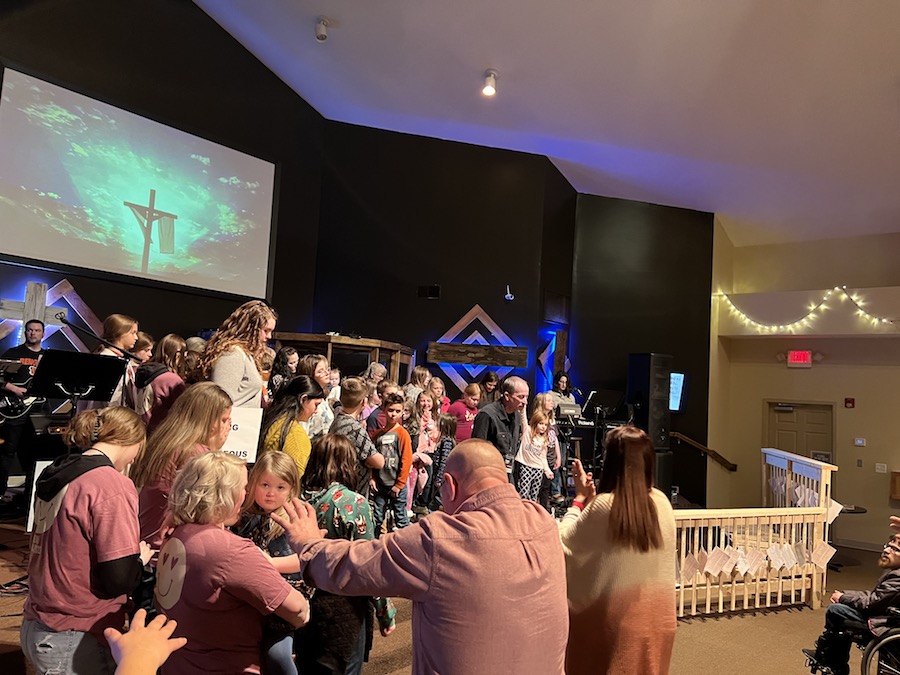 New Life Church in Circleville, Ohio, is excited to incorporate and apply their Acts 2 Journey vision and values as they increase their outreach of the gospel in Circleville and Pickaway County.
Circleville with about 14,000 residents is located 30 miles south of Columbus in Pickaway County, which has a population of nearly 59,000. More than 70 percent of the town's population does not attend church (according to Circleville Chamber of Commerce). Many of the residents face struggles that include poverty, drugs, family dysfunction, depression, and loneliness.
In 2020, John Musgrave, Ohio Ministry Network Church Health Development Director, told Pastor Tim about the Acts 2 Journey, a one-year process to help a church gain new vision and create a strategic plan for growth and outreach. When John asked if New Life Church could host an area A2J cohort and participate in the journey, Pastor Tim said yes.
"Monica and I were well aware that New Life Church's current vision was 20 years old, one we had heard from the Lord in 2000, and we needed to consider a change!" Pastor Tim says. "I respect John's leadership and willingly 'took the plunge.'"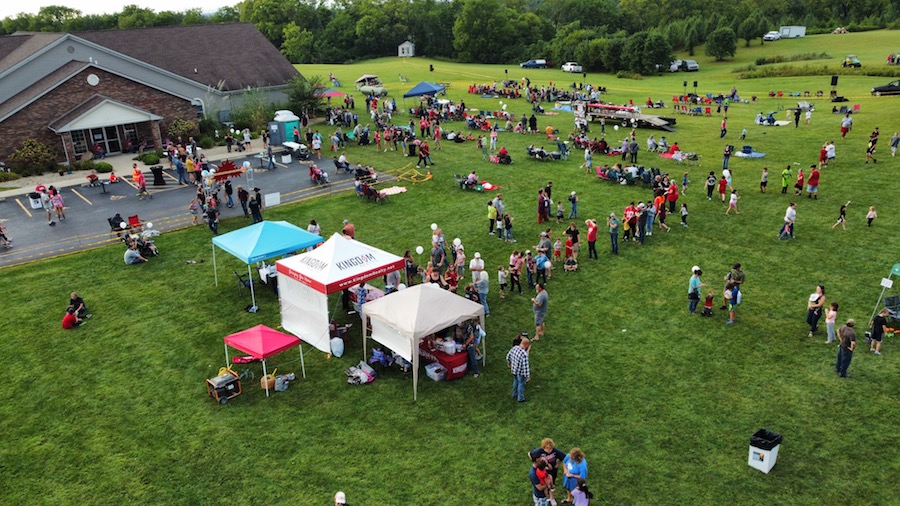 More than 4,000 people attended New Life Church's annual 2022 Fireworks Blast, and at least 80 made a commitment to Christ.
New Life Church has a leadership team of about 30 people who work with the ministries of the church. Fifteen of those served on the Acts 2 Journey leadership team with Pastor Tim.
"The Acts 2 Journey helped facilitate change at New Life Church!" Pastor Tim says. "Our team was able to focus on issues and principles previously 'swept under the rug' because of the busyness of life and ministry schedules. Today, after 22 years of operating with the same vision and values, we are excited to incorporate the new blueprint from our A2J experience into future plans."
Based on the district's Ohio for Jesus model, New Life Church has created the Pickaway for Jesus model (Pickaway County). It incorporates the Acts 2 Journey vision and values, which have been introduced to the church family.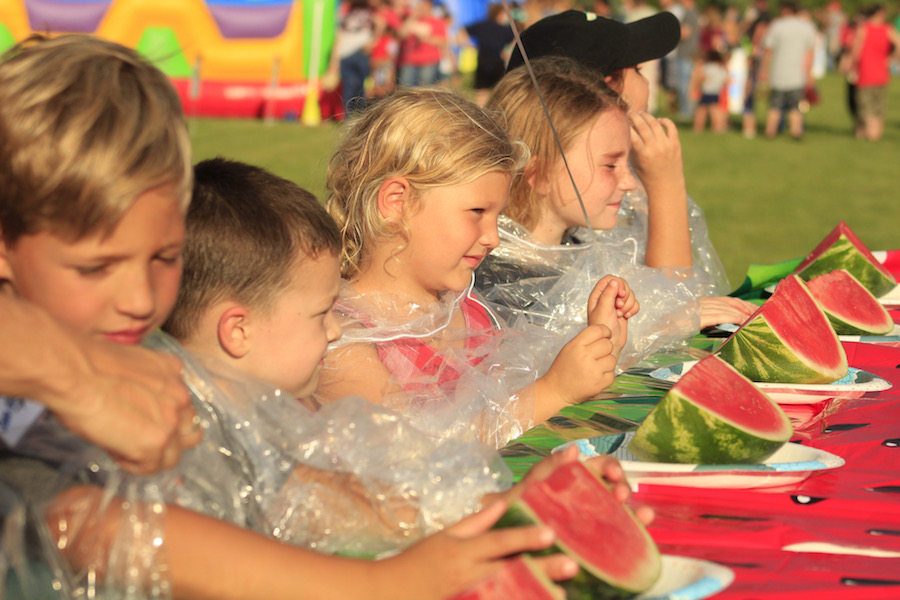 Lots of activities for all ages are included at the annual Fireworks Blast community outreach.
Currently, New Life Church has 327 adherents and averages 200 in Sunday attendance. It is known throughout Circleville as a church that actively reaches out to the community by hosting a variety of annual events. At their 2022 Fireworks Blast community event, more than 4,000 people attended and at least 80 accepted Christ.
New Life Church was part of the original launch of the Bible Engagement Project (BEP) curriculum in 2020 after the 40-week Listen series was introduced at the Assemblies of God General Council 2019. Starting in October 2022, the entire congregation (children, teens, adults) began the Learn series on Wednesday evenings, studying God's Word in their age-level groups with this age-appropriate curriculum.
"I appreciate the willingness of the Assemblies of God to invest in leaders and churches by coming alongside us and making available the resources we need to reach our communities with the message of the gospel," Pastor Tim says.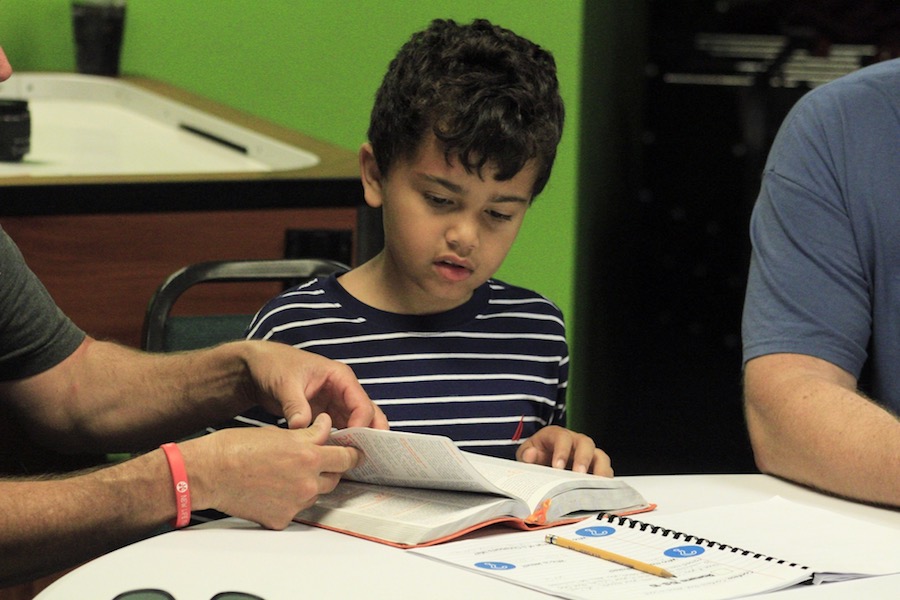 New Life Church is using the Bible Engagement Project 40-week curricula series Listen and Learn, which offer age-appropriate studies for preschool, kids, youth and adults, to help disciple individuals and families in the Word of God.
Pastor Tim McGinnis also serves as presbyter for Ohio Ministry Network's South Central area. He earned the bachelor's degree in pastoral ministries and the master's degree in practical theology at Southwestern Assemblies of God University in Waxahachie, Texas, and has served in full-time ministry for 35 years. Monica was recently ordained with the Assemblies of God and serves as executive pastor at New Life Church.
---
A total of 1,783 churches, large and small, in 45 districts across the United States have taken the Acts 2 Journey, a one-year process that helps churches discover new vision and methods of outreach to their communities.
Your gift today to AGTrust will help
more churches take the Acts 2 Journey!