"Thank you, AGTrust, for making it possible for Riverside Church and churches of all sizes to be part of the one-year Acts 2 Journey process that leads to a healthier church!"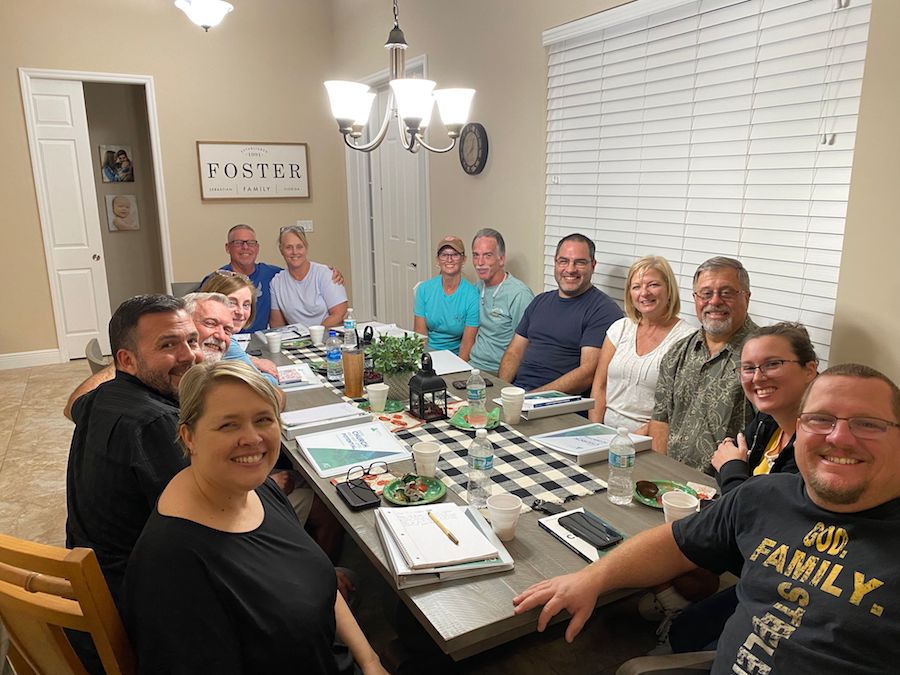 Pastor Grant Foster and wife Mechelle (front left) and members of the Riverside Church leadership team are thankful for the Acts 2 Journey impact upon their church's vision and outreach.
Grant Foster has been on staff at Riverside Church in Sebastian, Florida, for 34 years. He and his wife, Mechelle, have served as lead pastors since 2010. Weekly attendance averages 260 in person and 150 online.
"When I attended an Acts 2 Journey Intensive Training in Springfield, Missouri, in 2019," Pastor Grant says, "I realized that our church was stuck, and I knew the Acts 2 Journey was the tool that would help us move forward."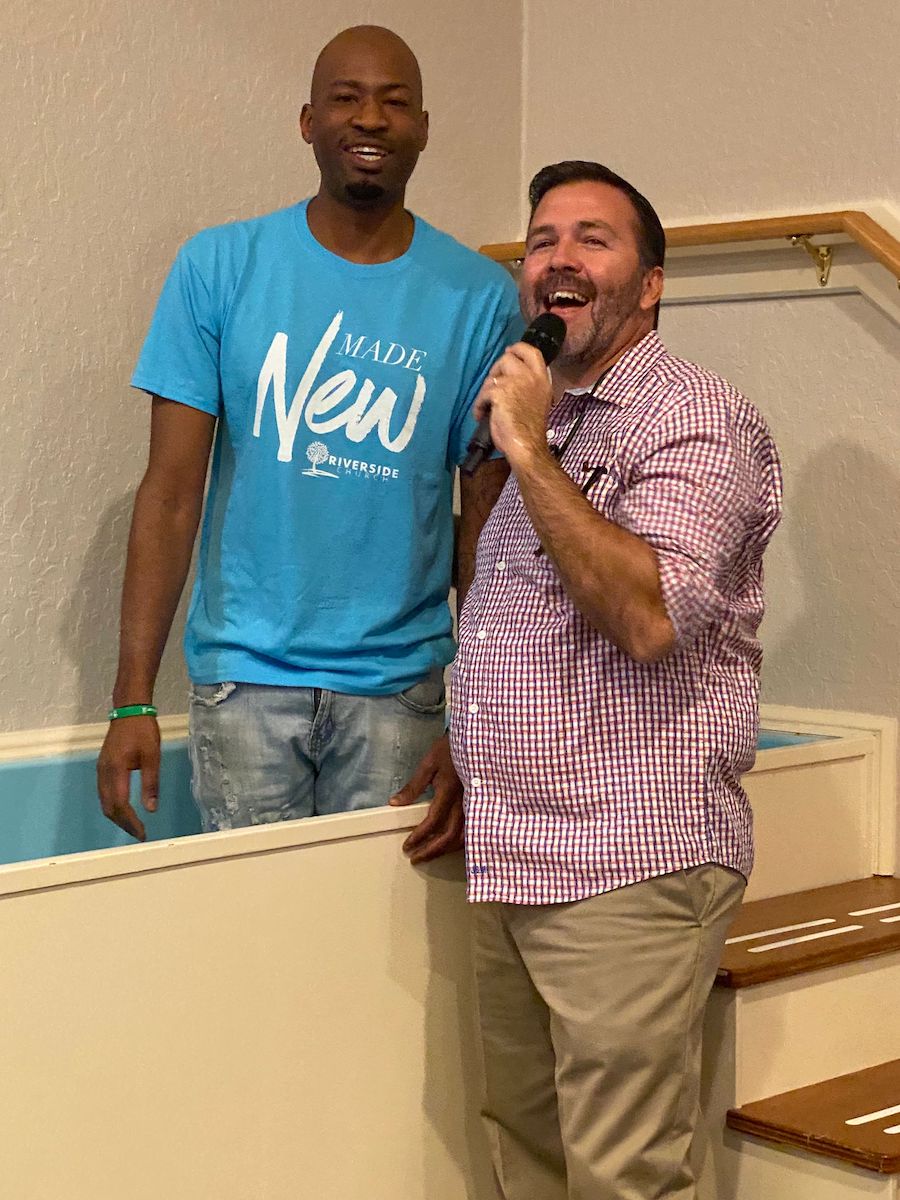 Pastor Grant Foster baptizes Chris James at Riverside Church.
The Riverside Church leadership team for the Acts 2 Journey numbers 17 people, ages 35 to 80. Pastor Grant wanted the team to have a representative voice for everyone in the congregation—single, married, older, working, retired, longtime and new members.
"Each time our leadership team attended an Acts 2 Journey (A2J) retreat, we benefited from A2J Director Alton Garrison's presentations and his years of ministry experience," Grant says. "It's comforting to know someone who has been where we are now at Riverside and has experienced some difficult leadership moments.
"Our city needs awakening, transformation, and hope."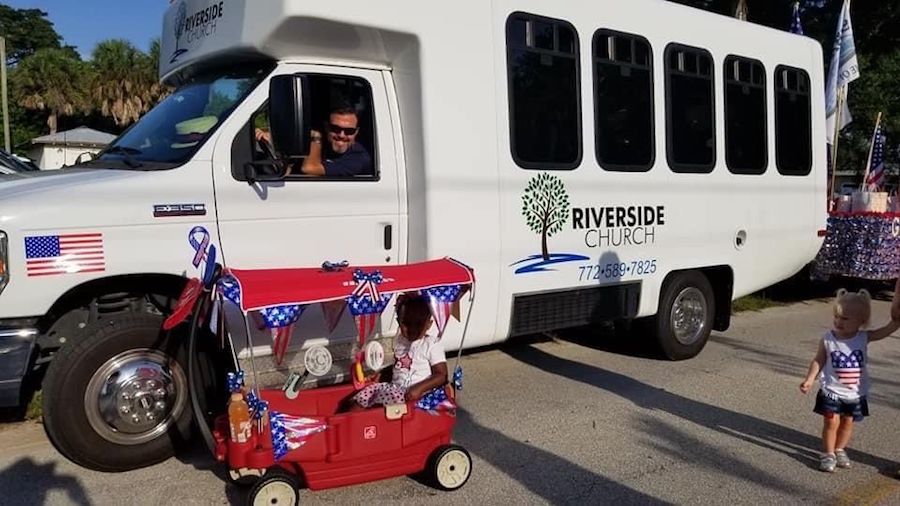 Riverside Church participates in the July 4 parade in Sebastian, Florida.
Sebastian with a 25,000-plus population is the largest city in Indian River County and located two miles from the Atlantic Ocean.
The population is somewhat transient. Some people move to Sebastian, a quiet fishing village, to get away from larger cities' traffic, noise, and crime, but because the area offers mostly service jobs, they may have to work more than one job to support their family. Often, children and teens are left alone while the parents work, which leads to their making poor decisions and developing destructive habits.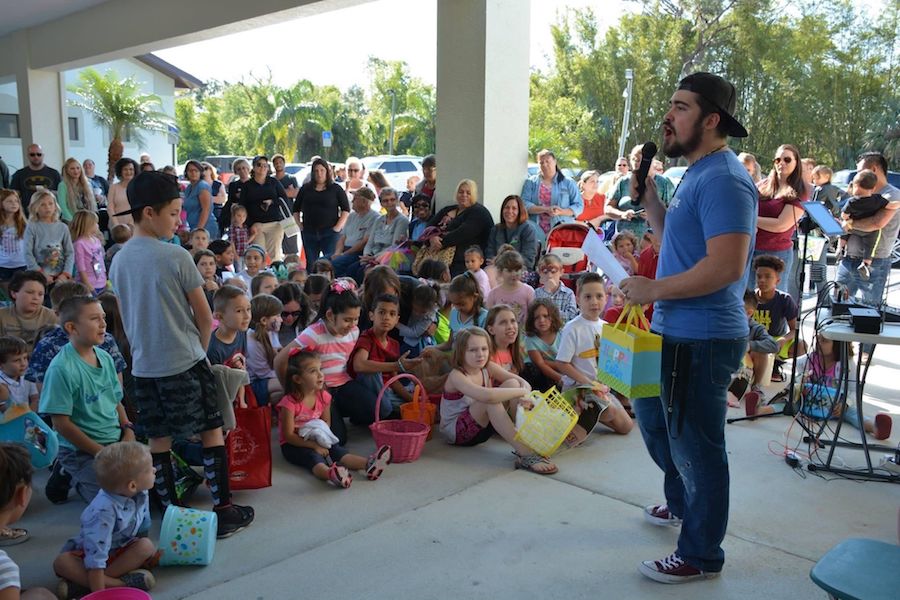 An Easter egg hunt at Riverside Church is an annual outreach to the Sebastian community.
Other new residents move here to care for ailing parents. Nearly 35 percent of Sebastian's residents are 65 and over. Once their parent passes, they move away.
The congregation at Riverside Church is reaching out to the Sebastian community in several ways. They are known for their love and care for youth and children. "We bus youth and children to the church every week," Grant says. "We also host annual youth/kids events that the community anticipates all year long, including our Youth Retreat and Splash Camp."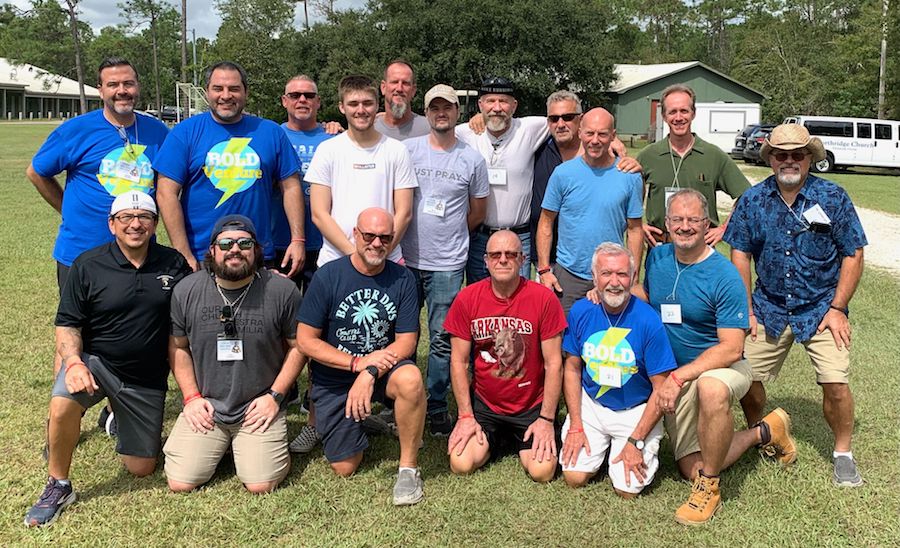 The growing Men's Ministries group (The Iron Legion) at Riverside Church meets weekly.
A growing Men's Ministries group called The Iron Legion (Eph. 6:17) meets weekly and they are making a commitment to be the priests of their home.
Lead pastors and retired pastors in Sebastian meet for prayer every week. Youth pastors from different churches, including Riverside, work together through a ministry called First Priority to reach students for Christ. Each week they provide pizza for students at their lunch break, present a devotional, and pray.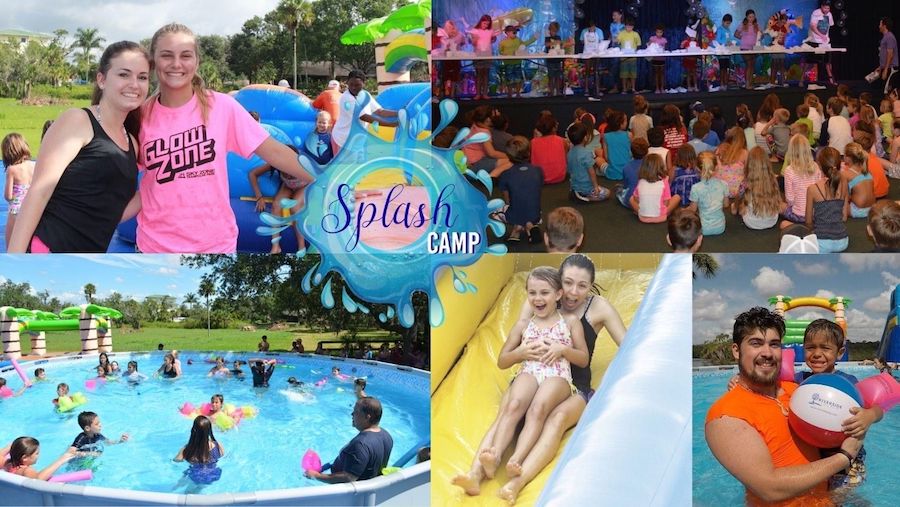 Reaching youth and children is a vital ministry of the congregation at Riverside Church, and their annual Splash Camp is just one of their effective outreaches to the community.
"The Acts 2 Journey has sparked excitement, fresh vision, and the belief that change is possible for our church," Pastor Grant says." We hope that as we continue to follow the Acts 2 model—Connect, Grow, Serve, Go and Worship—that our church will effectively and consistently reach out to our community and a world that desperately needs Jesus!"
Pastor Grant Foster earned a degree in Bible and Doctrine through Global University in Springfield, Mo.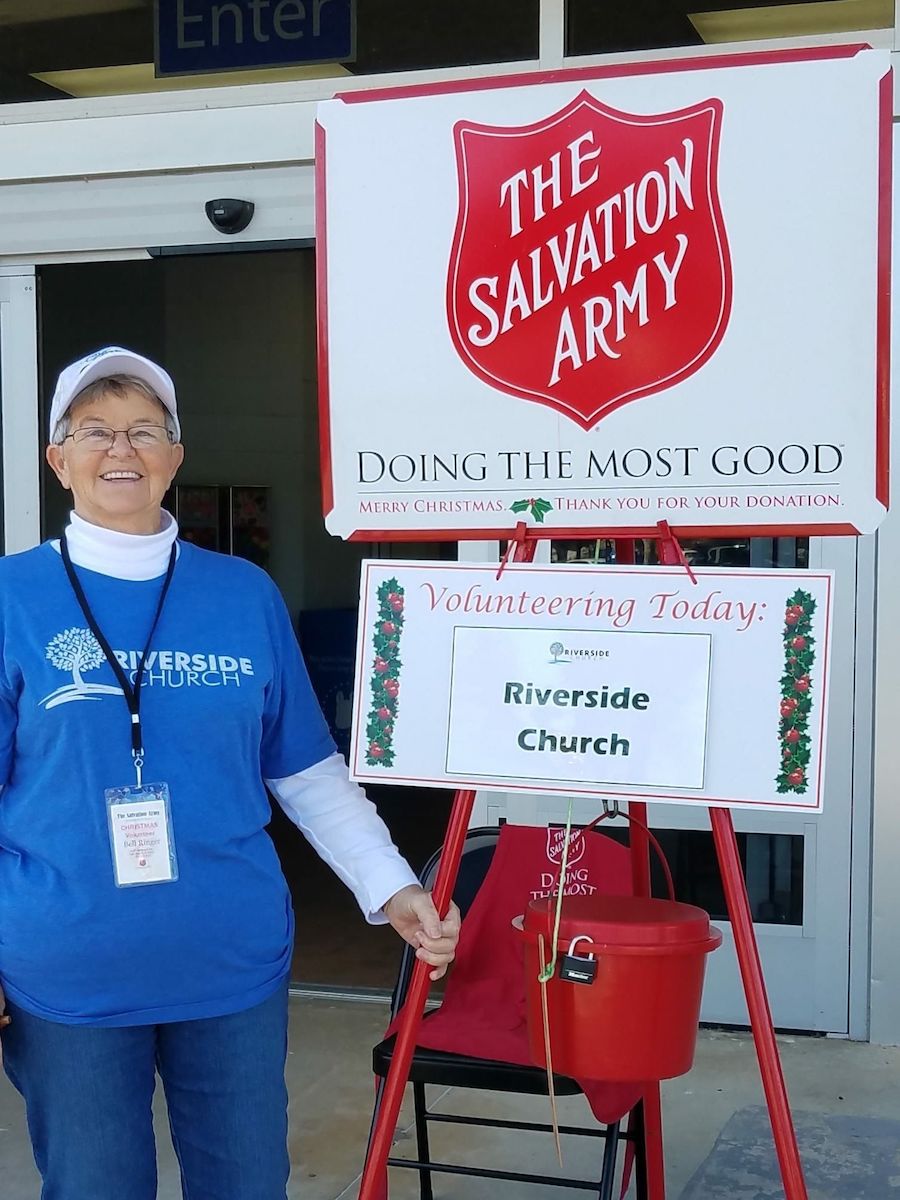 A member represents Riverside Church as she volunteers in the community.
---
A total of 1,677 churches from 45 districts and 3 ethnic fellowships have participated in the Acts 2 Journey. Your gift today to AGTrust will help more local churches take the Acts 2 Journey and gain new vision!