Abraham Lincoln once said, "Give me six hours to chop down a tree, and I will spend the first four sharpening the axe." This is the core of what Acts 2 Journey is doing to sharpen the Assemblies of God Fellowship across the nation and around the world.
This sharpening has been evidenced in Evangel Life Assembly in Bad Axe, Mich. Despite a rich 73-year history, Pastor Darryl Harless recognized his church needed a more focused direction.
Upon learning about Acts 2 Journey, Darryl asked his son, Cyle Harless, the associate pastor, to form and lead a team of 16 people to represent the church at the Michigan district-wide Acts 2 cohort session.
According to Cyle, the team approach of the Acts 2 process was a catalyst that helped reinforce the synergy of the church leadership team. "It helped us meld a common goal and vision that we are corporately invested and engaged in," Cyle says. "This means the pastor isn't the only one communicating where we are going as a church."
"The Acts 2 Journey scholarship was a wonderful blessing to our church. It was almost like someone saying, 'We believe in what God is going to do in your church and we don't want anyone to miss out.'"

Cyle and Bri Harless
Associate Pastor and Acts 2 Journey Team Leader
Just a few short months into the Acts 2 Journey, Evangel Life already is seeing spiritual and numerical growth. (Attendance has grown from 40-60 on a given Sunday to 60-75.)
"We are just starting to unveil the plan that God laid on our heart over a year ago," Cyle says. "The Acts 2 Journey has brought focus and unity to our direction. Having the support of the national office and AGTrust, through the availability of Acts 2 Journey scholarships, reinforces the idea that we are better together. We are a movement that helps one another be the best we can for God. We look forward to all that God is going to do through this Journey."
---
Your gift today to AGTrust will help us Transform America by continuing to support local churches desiring to participate in the Acts 2 Journey toward better health. Simply designate your one-time or recurring gift to AGTrust. Thank you for your support!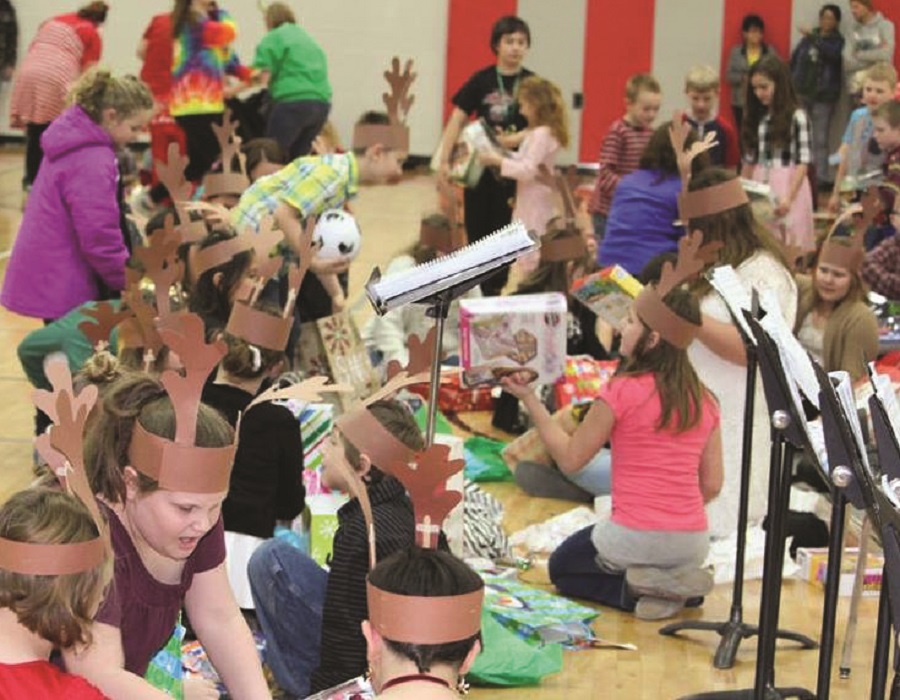 The Acts 2 Journey is helping Evangel Life AG (Bad Axe, Michigan) take a more purpose-driven focus on outreach. The church actively ministers to the needy through the local school system, which includes coordinating clothing and food drives and providing Christmas gifts for needy children.