"When the South Texas District offered churches the opportunity to participate in the Acts 2 Journey cohort, we jumped at the opportunity! Our church had gone through a rough patch and we needed new vision. Thank you, Assemblies of God Fellowship, for providing this needed resource and thank you, AGTrust, for your financial support that helped Connect Community Church take part in the Journey."
Pasadena, Texas, with a population of nearly 150,000, is the first major suburb south of Houston. Connect Community Church, established in 1953 as Central Assembly of God, has a longstanding tradition of great leadership and stability. But at the time Pastor Kevin came to lead the church seven years ago, the congregation was going through a challenging time.
"In our previous pastorate in Oklahoma, we had worked to help bring healing and restoration to that church, and I thought what worked in one church would work in another," Pastor Kevin says. "But the dynamics at Connect Community were entirely different.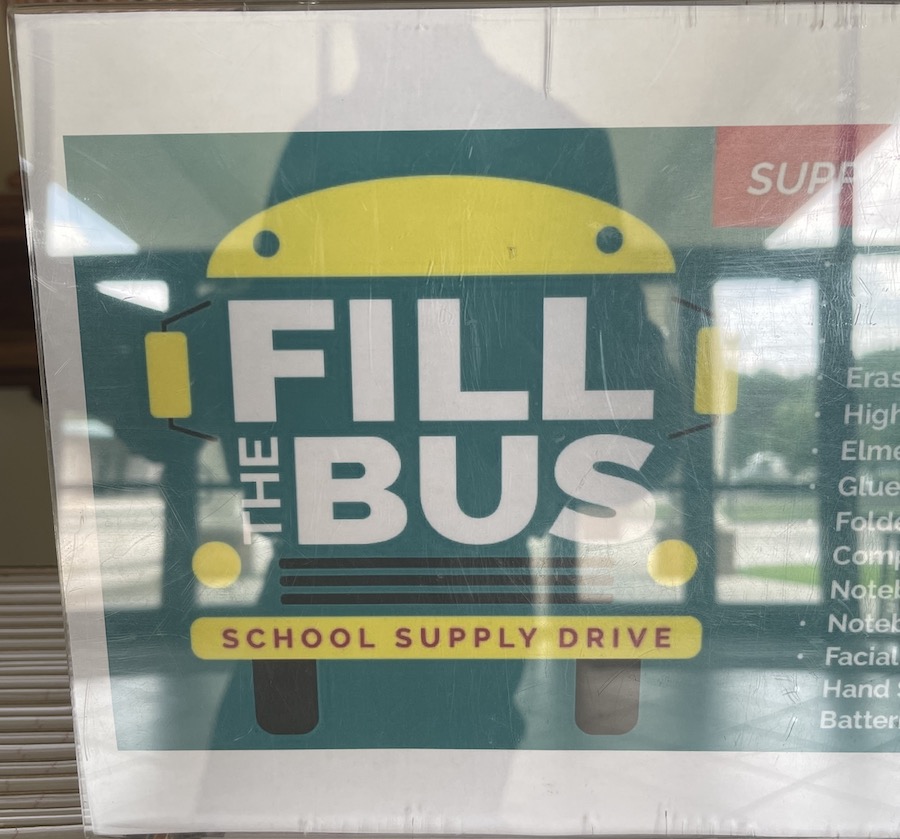 Connect Community Church in Pasadena, Texas, participates in the city's Fill the Bus program, which
provides school supply support for local teachers who otherwise must subsidize supplies for their classrooms.
"The Acts 2 Journey cohort provided us with a master plan and helped us change the culture of our church. The facilitator encouraged input from our church board, staff and leaders, and the information and directives he presented articulated how we could gain new vision and take steps to implement our mission. He encouraged us by letting us know we were not alone in the challenges we faced; other churches in our region and across the country were experiencing them too."
Connect Community Church faces the challenges of living near Houston, one of the most diverse cities in America both ethnically and in social structure. Although Pasadena is surrounded by some wealthy communities, more than 80 percent of the school children in this area are economically disadvantaged and receive free meals.
The church is actively cooperating with Pasadena's outreach efforts and forging strong relationships with the city, schools and mayor. Members volunteer at area schools' mentoring programs, participate in the annual Trunk or Treat, and partner with the Fill the Bus program that provides school supply support for local teachers, who otherwise must subsidize supplies for their classrooms.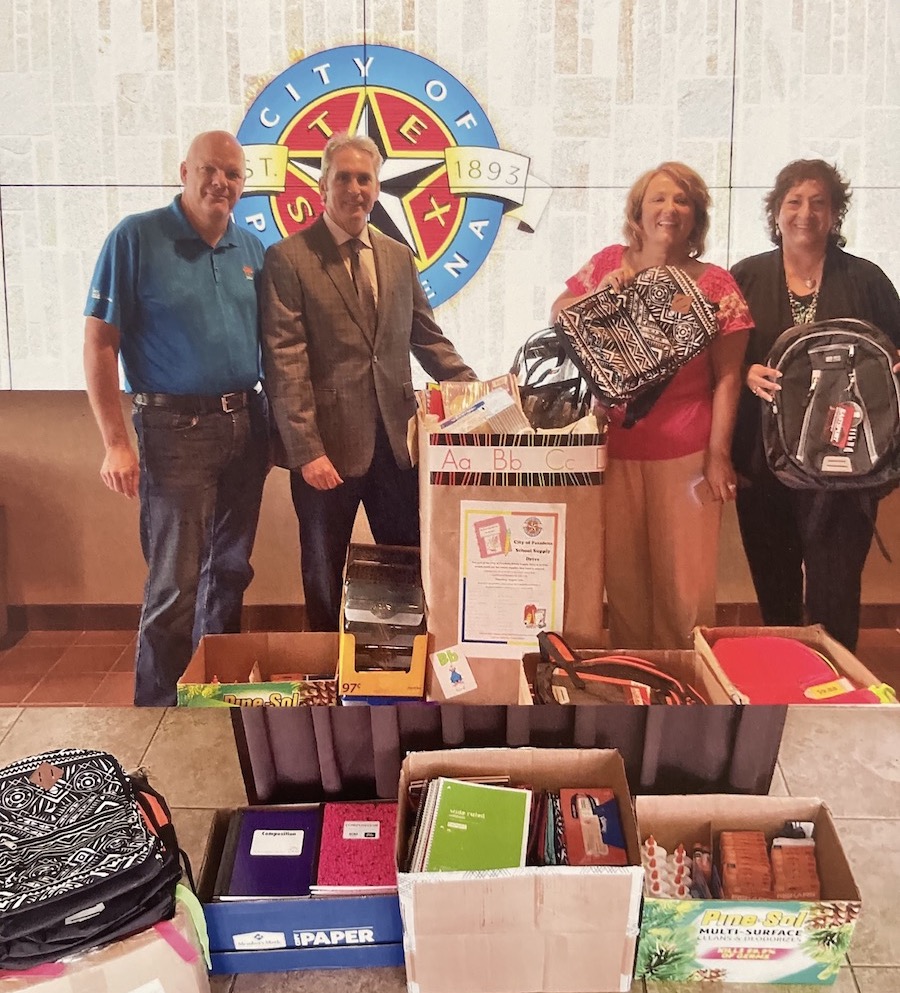 Pastor Kevin Ward and the mayor of Pasadena, (left), present some of the Fill the Bus school supplies for local teachers.
"I would like to say that everything is great today at Connect Community Church," Pastor Kevin says, "but it continues to be a day-by-day and week-by-week battle. We are so thankful that the Acts 2 Journey gave us a master battle plan.
"When my wife, Tammie, was praying one day and asking God for a miracle for our church, she sensed the Lord saying to her, 'While praying for a miracle, realize you are walking in your miracle.'"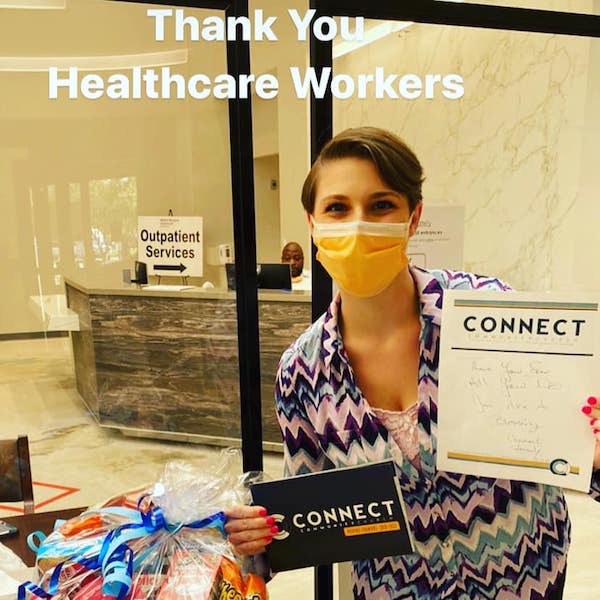 Connect Community Church provided gifts to honor some of Pasadena's healthcare workers.
---
The year-long Acts 2 Journey effort, led by Alton Garrison, helps strengthen churches as they revisit their mission, vision and values. To date, 1,508 churches in 42 districts and 3 ethnic fellowships have taken the journey, and 1,177 of those received an AGTrust scholarship to help them participate. To learn how your church can participate in the Acts 2 Journey, go to acts2journey.com.


Your Gift Today to AGTrust Will Help More Local Churches
Take the Acts 2 Journey and Gain New Vision!